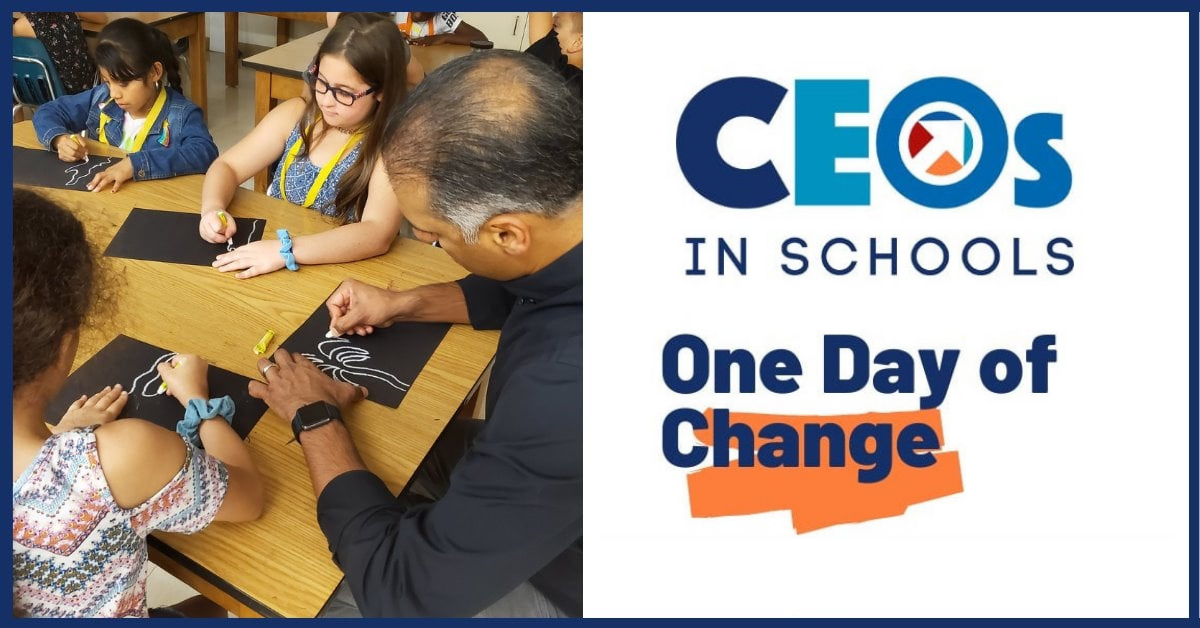 Tampa, Fla., (January 6, 2021) – Phoenix House Florida President and CEO Maria Alvarez is participating in the CEOs in Schools One Day of Change for Hillsborough County Public Schools (HCPS) on February 19, 2021. She will be among nearly 200 CEOs in the Tampa Bay Area to volunteer an entire day at one of the public elementary schools in Hillsborough County as part of the educational initiative, CEOs in Schools. 
This Hillsborough Education Foundation and Vistra Communications initiative came about with the desire of Vistra CEO Brian Butler to connect community business leaders with the workforce of the future. The objective of the One Day of Change program is for students across Hillsborough County to benefit from meeting positive role models and seeing professionals show an interest in their future. For just one day, these CEOs will leave business operations and strategic communications aside to dig into curriculum and youth activity planning, connect with students, teach classes, and even serve lunches. 
"I am fortunate to be among the many CEOs who will be extending their hearts to give back to their community in this way. I know that our community leaders, students, and staff will benefit from this relationship. It's truly going to make a difference in the future of our children," said Maria Alvarez.
ABOUT PHOENIX HOUSE FLORIDA
Phoenix House Florida is a nonprofit addiction treatment program with multiple levels of care for adults and adolescents located in Citra and Brandon, Florida. As a leading nonprofit provider of substance use disorder services for nearly 30 years, Phoenix House Florida continuously empowers people to live without the devastating impacts of drugs and alcohol. Phoenix House Florida's corporate office is located at 510 Vonderburg Drive, Ste.301, Brandon, FL 33511. For more information, please visit phoenixhousefl.org. 
ABOUT HILLSBOROUGH EDUCATION FOUNDATION
Established in 1987, the Hillsborough Education Foundation is a nonprofit organization that seeks to strengthen public education in Hillsborough County through advocacy, investment of resources, and programs that empower students to achieve personal and academic success. The nonprofit frequently works in partnership with the community to bring critical resources to students not funded by normal tax revenues, such as scholarships, mentoring and dropout prevention programs, free school supplies, and more. The Hillsborough Education Foundation is headquartered at 2306 N. Howard Ave., Tampa, FL, 33607. For more information, visit https://educationfoundation.com/ 
###
Media Contact
Ms. Dayle vanderWerff, Chief Operating Officer (COO)
Phoenix House Florida
813-881-1000, ext. 5005

DVanderWerff@phoenixfl.org