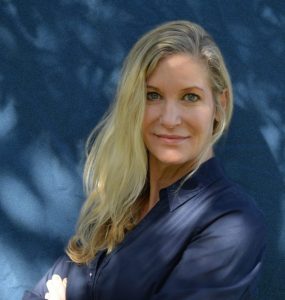 Kathy Pracht has a doctorate in social and behavioral sciences from Walden University. She received her Bachelor of Science degree from The Ohio State University and a master's degree in Mental Health Counseling from the University of Central Florida. Throughout her career, Dr. Pracht has used her expertise to build systems of care that promote the integration of mental health and addiction services. She previously served as a health care Administrator, and then a Clinical Director and Program Supervisor for community behavioral health organizations where she led initiatives to expand evidence-based practices, integrate peer leadership in treatment models and increase access to care in non-traditional settings. Dr. Pracht has extensive experience using the Scholar Practitioner Model to facilitate community-based organization administration.
She developed and implemented a trauma focused mental health program for the Children's Advocacy Center (CAC) through Children's Home Society of Florida in Polk, Highland, and Hardee Counties. She collaborated with the Child Protection Team and Forensic Team to create and implement the training curriculum, "What is Trauma Informed Care?" regarding trauma and its effect on individuals. She also provided training and consultation to the Department of Children and Families, the Sheriff's Crisis Negotiations, and Homeland Security. Dr. Pracht worked for the Department of Justice in Orlando as a correction's professional responsible for the Thinking for Change program under a cooperative agreement with the National Institute of Corrections (NIC) for medium to high risk inmates.
In 2018, Dr. Pracht became the Founder and COO of Le Mind Aid Counseling where she was responsible for oversight of the company, performance management, operational standardization efforts and efficiencies, annual budget development and monthly financial statement analysis. Today, she finds ways that research and data can improve community-based prevention and intervention. Dr. Pracht brings over 20 years of experience and research to her role as Clinical Director of Residential Services at Phoenix House Florida.
Need Help?
At Phoenix House Florida, we have a passion for healing. If you or your loved one are in need of subtance use treatment, we are here to help. Give us a call or submit our appointment request form today.
Contact Us Now